Our country witnessed the vulnerability and disenfranchisement of millions of migrant workers and their families during the nationwide COVID lockdown. We all saw the heartrending pictures, exposing realities of the marginalized.

We all - civil society, philanthropy, the private sector, and governments - got together to provide immediate relief. At Jan Sahas, during this period we:
Facilitated relief for >1 million migrant workers across 19 states, working with 40+ CBOs, 40+ donors, and multiple state governments
Developed >1.5 million workers database and connected the workers with government skill mapping and job initiatives

Facilitated entitlement delivery for >58,000 workers (including through BOCW welfare funds and Garib Kalyan Rojgar Abhiyaan)

Promoted ethical recruitment practices in partnership with government and large companies

Now, we all need to shift our focus to addressing the underlying resilience of migrant families as we prepare for the long road to economic recovery and the possibility of multiple waves of COVID. We need to ensure a safety net that prevents families from repeatedly falling back into poverty, ensure safe and stable livelihoods to provide a pathway out of poverty, and ensure basic rights and dignity of workers. In many cases, the money is there to be leveraged at scale (e.g., ~INR 25-30,000 crores unspent in state BOCW funds, which we estimate to represent a 14-45x leverage opportunity for philanthropy). What is needed now is for civil society to support the operational delivery of entitlements/social security and strengthen implementation of worker rights.

We cannot do this alone. Supporting our fellow citizens will require a unified strategy and collective action that brings together civil society, the private sector, and government, each of which has demonstrated great capacity for collaboration over the past few months.

Hence, we are pleased to bring to you the Migrants Resilience Collaborative (MRC): a grassroots-led multi-stakeholder collaborative of nonprofit, philanthropic, and private sector actors focused on ensuring safety, security, and mobility for vulnerable migrant families across India. The Collaborative will be India's largest grassroots-led collaborative, and largest non-governmental initiative dedicated to migrant workers and their families.

We will support 10 million workers and their families in 100 districts and cities (across source and destination) over the next 5 years, towards the following outcomes at scale:

Delivering social security entitlements
Providing access to responsible recruitment

Strengthening tracking, worker protections, welfare, and redressal

We will deliver this by building upon our two-decade track record serving migrant families, and mobilizing a powerful collaborative consisting of:

50+ CBOs, CSOs, and worker-led groups
Multiple partnerships with central and state government departments

25+ large companies and industry associations in the construction and textiles sectors

Partnerships with other national and regional civil society initiatives

MRC will be guided by Steering Council members and Jan Sahas, along with strategic partners Global Development Incubator and EdelGive Foundation, is working with a wide range of partners and advisors to strengthen strategies for MRC to implement.
‍

Click here for more information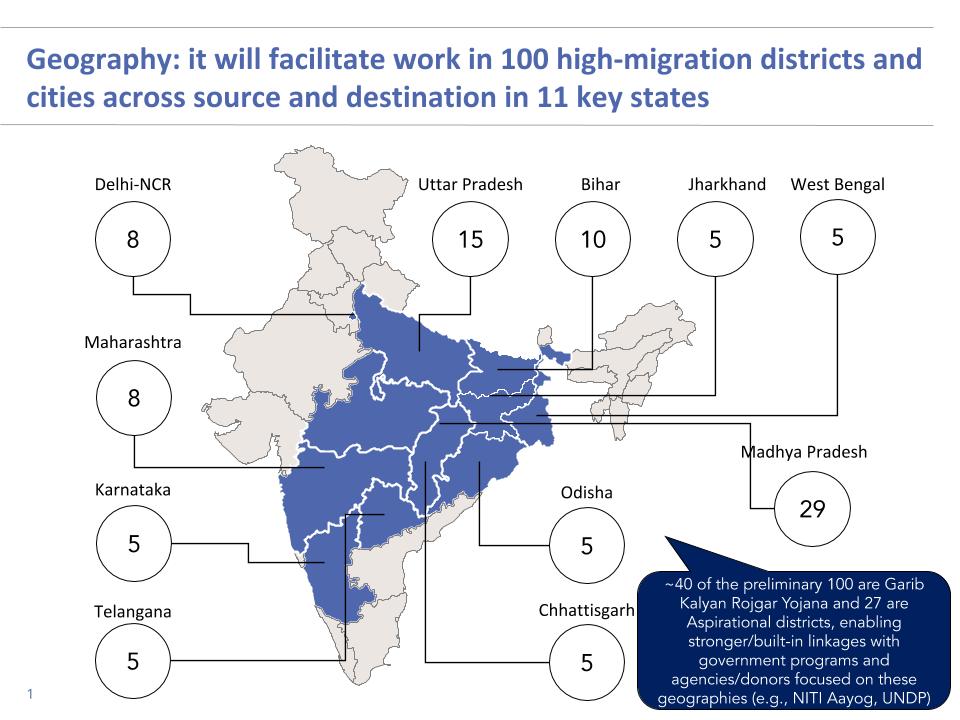 Our Steering Council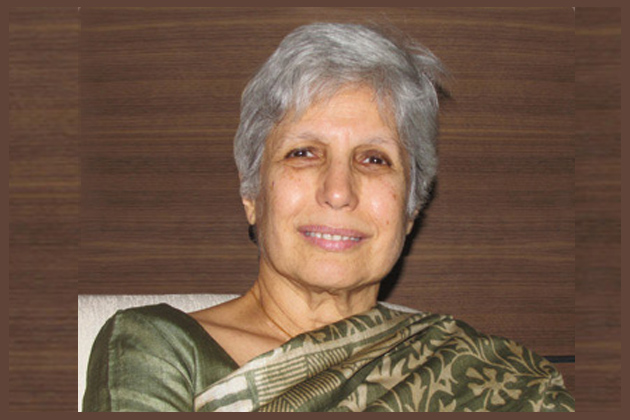 Anu Aga is an Indian billionaire businesswoman and social worker who led Thermax, an energy and environment engineering business, as its chairperson from 1996 to 2004. She was awarded with the Mumbai Women of the Decade Achievers Award by ALL Ladies League, the all ladies wing of ASSOCHAM.

After retiring from Thermax, she took to social work, and In 2010 she was awarded the Padma Shri for Social Work by the Government of India. She is currently Chairperson of Teach For India. She was nominated to Rajya Sabha, the Upper House of Indian Parliament on 26 April 2012, by President Pratibha Patil.
Ms Anu Aga
Former Chairperson, Thermax Limited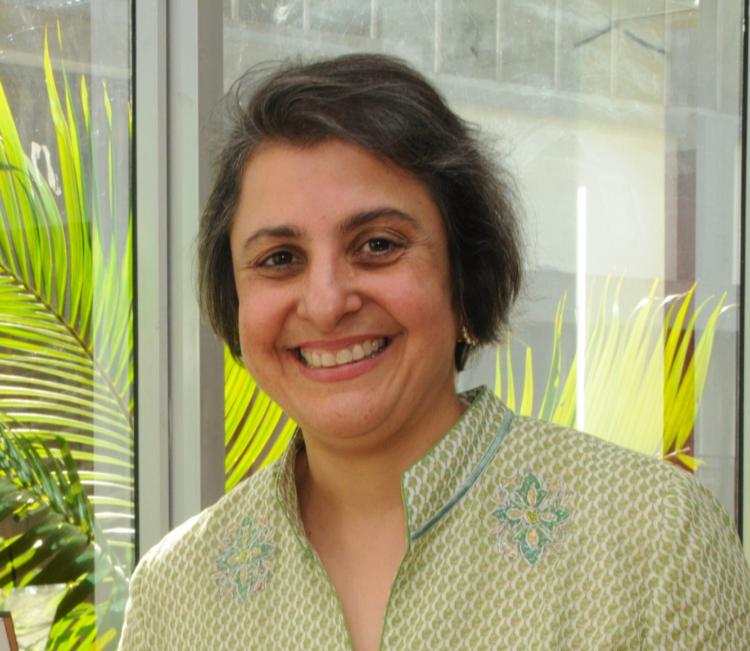 Rati Forbes has been a Director of the Forbes Marshall Group since 1992; she was responsible for the Human Resources and Learning and Development function till 2011. During this time, Forbes Marshall was thrice recognised as one of the top 25 companies to work for in India, in the "Great Places to Work For" ranking - the highest placement being sixth. Today, Rati heads the Forbes Foundation and is responsible for CSR and Foundation activities across the company. She has been recognized for her social initiatives both within the company and in the wider world. She chaired Confederation of Indian Industry's western region cell for social development for a span of six years, the cell's main objective being to sensitize corporate entities to their social responsibilities.

Rati has served on the board of two international foundations; she continues to serve as an independent Director on listed companies, as well as on the boards of varied foundations and nonprofits, across India.

Rati graduated in Psychology (Honours) and Sociology from the University of Mumbai and has also taken executive courses in human resources, organizational behaviour and strategic philanthropy.

Rati further holds a Masters in Sustainability Management and Leadership from Cambridge University, UK.
Ms Rati Forbes
Director, Forbes Marshall Group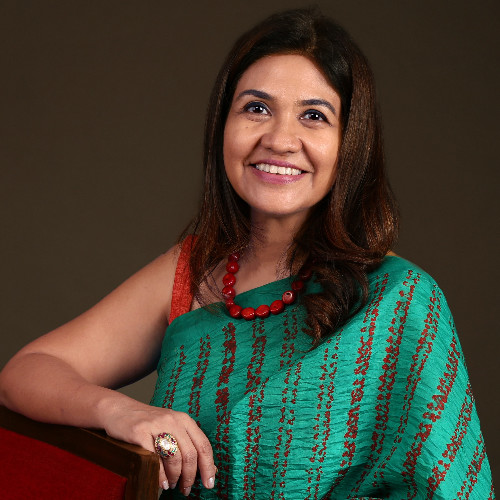 Vidya Shah is the CEO of EdelGive Foundation, the philanthropic initiative of Edelweiss Group – one of India's leading diversified financial services group. Over the last decade she has steered the growth of Edelweiss' social investments to develop EdelGive Foundation into a strategic philanthropic organisation.
‍
Having witnessed the potential of small to mid-sized, high calibre NGOs in addressing India's development concerns, Vidya has channeled EdelGive's structure of giving to include both financial and non-financial support to this special cohort of organisations. She has developed a unique model for EdelGive's investees which places them at the centre of grant-making, not only providing initial grants to these organisations, but also managing funding from other institutional and corporate partners, via a zero-cost platform.
‍
Through this approach, over the last 11 years, EdelGive has been instrumental in growing over 150 organisations, scaling their budgets, impact and reach exponentially.
In addition to being a non-executive director at Edelweiss, Vidya also serves on the board of various prominent CSOs such as Agastya International Foundation, Janaagraha Centre for Citizenship and Democracy, Centre for Social Impact and Philanthropy, Mann Deshi Foundation and the Indian School of Public Policy.
‍
Vidya earned an MBA degree from IIM-Ahmedabad and spent the first 11 years of her career in the field of investment banking with companies like ICICI, Peregrine and NM Rothschild.
Ms Vidya Shah
CEO, EdelGive Foundation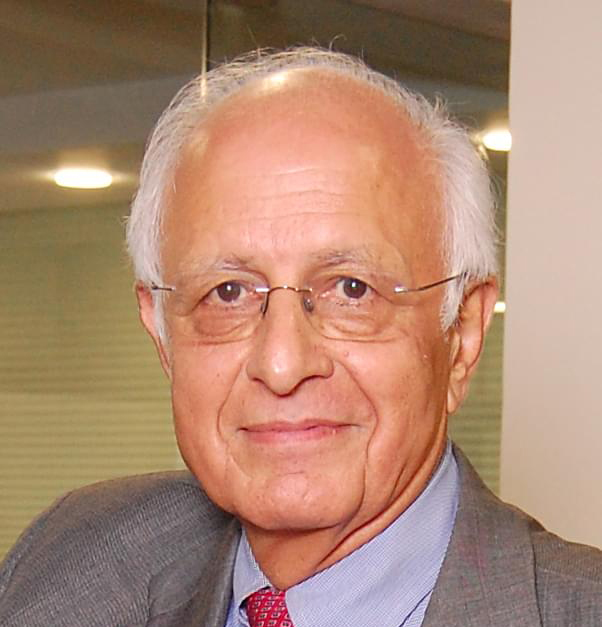 Arun Maira was part of Tata Administrative Services for 25 years and worked at various important positions in Tata Group till 1989. He was the first non-bumiputera CEO in Malaysia when he worked for Tatab Industries from 1977-79. He was board member of Tata Motors from 1981 to 1989. He was Resident Director from 1981–86 and Executive Director in Corporate Office from 1987-89. He played a key part in Tata Motors successful entry into the LCV segment. After this he worked with Arthur D. Little for 10 years where he was Leader of Global Organisation Practice and Managing Director of Innovation Associates, a subsidiary of Arthur D. Little. In 2000 Arun Maira returned to India and had held the position of chairman of Boston Consulting Group in India till April 2008.

After coming back to India in 2000 and prior to joining Planning Commission of India, Arun Maira has been on the boards of several companies.

Mr Arun Maira
Former Member, Planning Commission of
India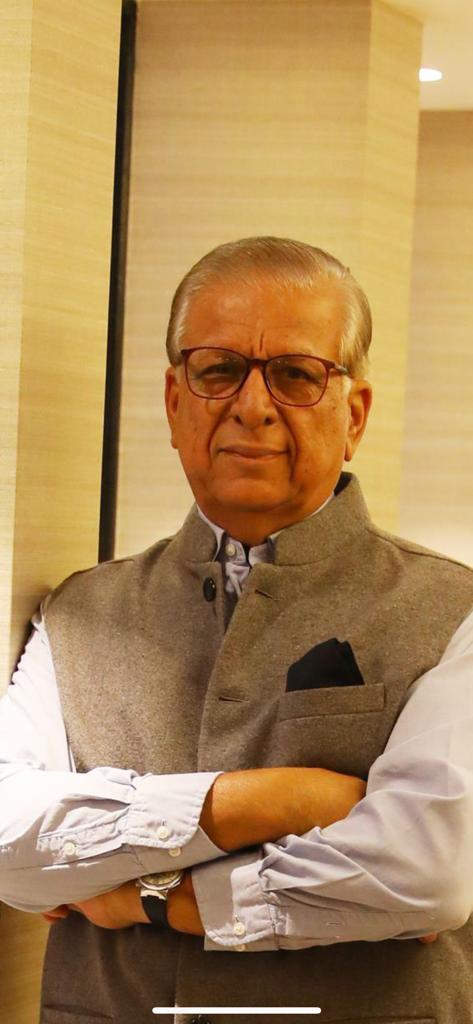 Kumar Gera, Is a Civil Engineer who did his schooling in the Bishop's School and graduated from theCollege of Engineering, Pune.He has been in the real estate development business for the last 40+ years and is currently theChairman of Gera Developments Pvt. Ltd.The company develops residential and commercial real estate in Pune, Goa, Bangalore and the US. Kumar Gera has served as,
a) Director of The National Skill Development Corporation of India as well as Director of IL&FS Skill Development Company Ltd.
b) Member of State Planning Board of the Government of Maharashtra.
c)Member of the Task force for the National Housing & Habitat Policy of the Government of India.
d) After serving as President of CREDAI (Pune) he pioneered the formation of the National Body of CREDAI (Confederation of Real Estate Developer's Associations of India) and served as the Founder National President of CREDAI and Chairman of CREDAI for 9 years)

In his college days Mr. Gera was elected as Hon. Gen. Secretary of the College of Engineering.f) He has been National President of Indian Junior Chamber in 1975 and thereafter the youngest ever and first Indian to be elected in 1979 as the President of Junior Chamber International (an organisation of half a million members in 85 countries) during which period he was based in the U.S.Mr. Gera has travelled very extensively in 48 countries as well to hundreds of the small towns of India.

Mr Kumar Gera
Chairman, Gera Developments Private Limited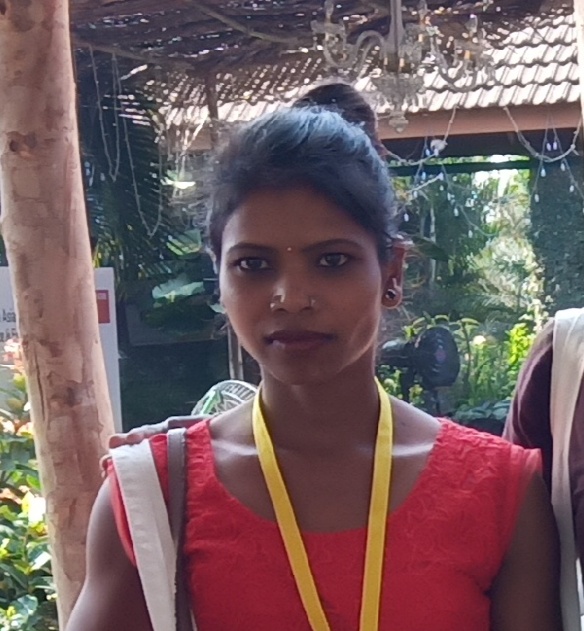 Ms Lalita Vadia
Former Migrant worker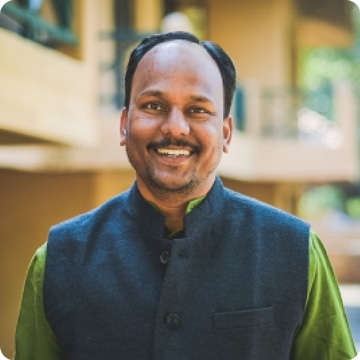 Ashif Shaikh is co-founder Jan Sahas. He has a 20-year experience on working to towards safe migration, ending forced labour practices and violence against women through eradication of inhuman practice of manual scavenging, caste based commercial sexual exploitation of children and trafficking and also supporting to survivors of rape, trafficking and sexual abuse to access to justice in India. Ashif is member of the various committees of NITI Aayog, Ministry of Social Justice and Empowerment and other ministries of Government of India, and received various national and international awards and fellowships including Ashoka Fellowship, Times of India Social Impact Award and Star Impact Award by Bill Clinton, 42nd president of the United States. He is in the boards of multiple national and international CSOs and networks.
Mr Ashif Shaikh
Co-Founder, Jan Sahas
Our advisory Council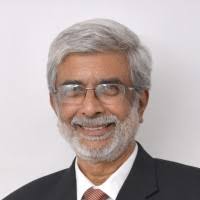 Shankar Venkateswaran is a part of the founding team of ECube Investment Advisors that is setting up a fund to invest in publicly listed companies and help them improve their sustainability/ESG performance. He also advises companies and NGOs on matters relating to corporate sustainability and sustainable development. His last full-time position was as the chief of Tata Sustainability Group (TSG) which was tasked with providing guidance, thought leadership and support on sustainability and corporate responsibility matters of the $ 100 billion Tata group of companies.

Shankar spent the initial 12 years of his career in the consulting firm, A F Ferguson & Co. (now Deloitte) where he worked with companies and governments on a wide range of management issues. He has held board positions with several non-profits in India and overseas. He was a part of a two-member panel that drafted the National Guidelines for Responsible Business Conduct, released by the Ministry of Corporate Affairs in March 2019. He is also a member of a committee that is developing the Business Responsibility Report aligned with these guidelines.

Shankar is an engineer and an MBA, and is committed to working with young people to increase their understanding and practice of the role of business in society. He is an amateur stage actor, an enthusiastic weekend tennis player and dabbles in writing.
Mr Shankar Venkateswaran
ECube Investment Advisors Pvt. Ltd.
He is currently working as a Senior Program Officer in Ford Foundation New Delhi. Srinivasan holds a master's of philosophy degree in economics from Jawaharlal Nehru University in New Delhi. His grant making focuses on the region's employment challenge through research and dialogue on job-rich growth strategies, supporting implementation of key social protection policies, demonstrating models in key industrial sectors and strengthening rainfed-farming. His grantmaking also supports increased employment of women in non-traditional occupations and on making cities more conducive to the livelihoods of the poor. Before joining the Foundation in 2014, he served as Assistant Country Director with the United Nations Development Programme (UNDP) in India, leading its work on energy and environment. In the early 1990s, he co-founded Samaj Pragati Sahayog, an NGO that works with poor and marginalized communities in central India on livelihood security and political empowerment.
Mr Srinivasan Iyer
Ford Foundation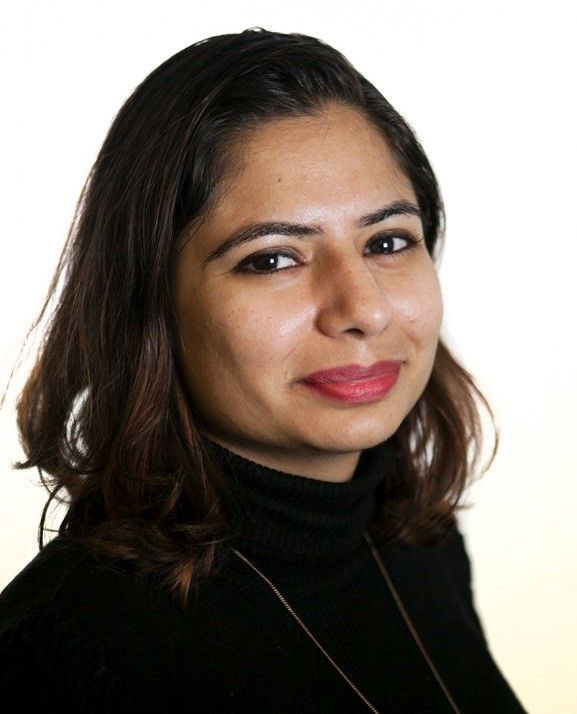 Trishna joined the Thomson Reuters Foundation as Legal Programme Manager for South Asia in 2018. She manages TrustLaw's network of NGOs, social enterprises, and lawyers in the region. She facilitates pro bono legal assistance for members, and supports strategic legal research programmes on regional and cross-border issues. She has a particular interest in peace building and business and human rights.
‍
Prior to joining the Foundation, Trishna worked as Project Lead, India for Advocates for International Development where her work included developing research, maintaining and building networks and leading the training program on business and human rights in India for lawyers. She also worked as Assistant Professor at O.P. Jindal Global University and was Director for the Centre for Study of United Nations. She has been engaged with the development sector with several NGOs and International Organisations such as UNDP, the International Committee of the Red Cross, and has worked for the Government of India as a legal consultant.
‍
She has worked as an Advocate in India both in Chamber Practice and law firms specialising in criminal law. As a lawyer enrolled with the Bar Council of India, Trishna has worked to ensure human rights of pre-trial detainees. Her work has also included advocacy for children and women detained under the pretext of prostitution and human trafficking having little or no legal representation. Trishna studied law in India from Symbiosis Law School, Pune and has an Advanced Masters in International Humanitarian and Human Rights Law from the Geneva Academy.

Ms Trishna Mohan
Thomson Reuters Foundation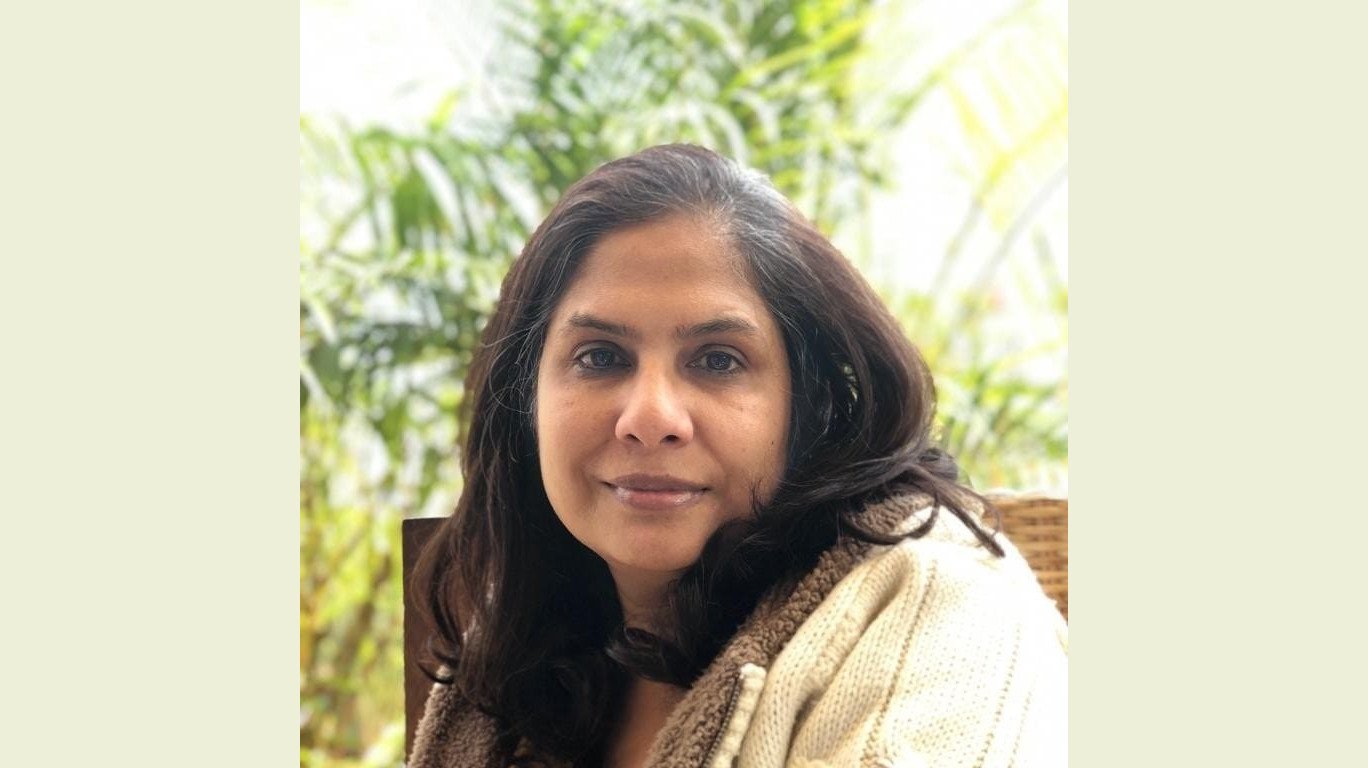 Svati Chakravarty Bhatkal is a film-maker, documentarian, writer, lyricist and researcher based in Mumbai.
‍
From 2012 to 2014, Bhatkal was the Co-Director and Head of Field Research of three seasons of Satyamev Jayate (English: Truth Alone Triumphs), a television talk show hosted by actor Aamir Khan, which addressed social issues in India. In its debut month of May 2012, it became the most talked about show on social media worldwide.
‍
Chakravarty Bhatkal has also directed Rubaru Roshni, a documentary that explores the power of forgiveness through three first-person real-life stories. The documentary released on Star Plus and Hotstar on January 26, 2019[5] and it also available to stream worldwide on Netflix.
Ms Svati Chakravarty Bhatkal

Writer and Director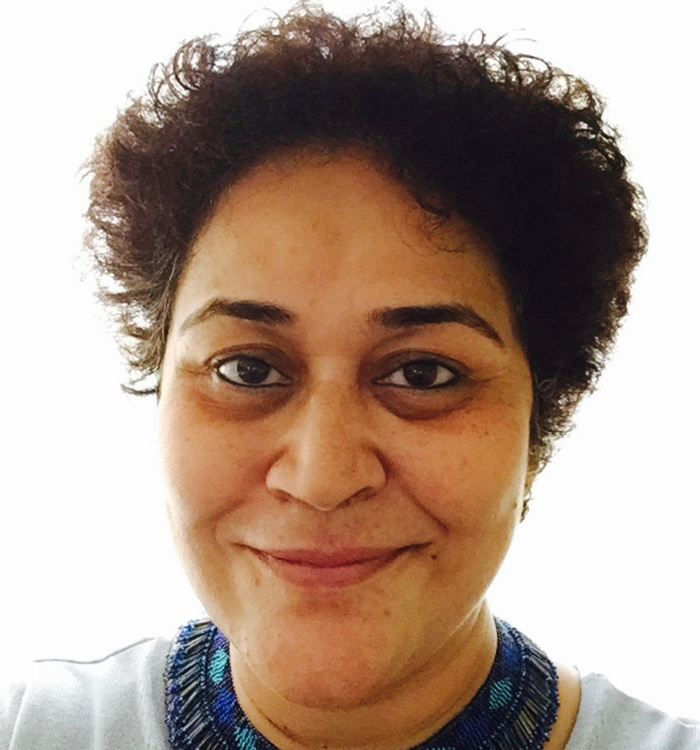 Ingrid Srinath has been a passionate advocate for human rights, social justice and civil society in India and around the world for the past 20 years. Prior to that she spent 12 years in advertising and market research with Lowe and Grey Worldwide.
‍
At CRY (Child Rights and You), Ingrid helped build brand and fund-raising systems, led the national coalition to make education a fundamental right and guided the organisation's transition from a relief-oriented charity towards rights-based advocacy and movement-building.
From 2008-12 as Secretary General of CIVICUS: World Alliance for Citizen Participation, an influential global network dedicated to defending and strengthening civil society throughout the world, Ingrid helped restructure and reorient CIVICUS towards financial stability, accountability to its member base and strengthening its leadership of civil society in international fora like the UN, World Bank, IMF, OECD and the World Economic Forum.
‍
Ingrid is a Senior Synergos Fellow has served on the advisory boards of United Nations Development Programme (UNDP), United Nations Development Cooperation Forum (UN DCF), World Economic Forum (WEF), Streetfootballworld, Magic Bus, Prajnya Trust, Danamojo, Centre on African Philanthropy and Social Investment (CAPSI) and Fair Share for Women Leaders, the editorial board of Alliance magazine and on the boards of Hivos India Advisory Services, the INGO Accountability Charter, Public Interest Registry, Majlis Law, The Rules and WINGS - Worldwide Initiative for Grantmaker Support.
Ms Ingrid Srinath
Centre for Social Impact
and Philanthropy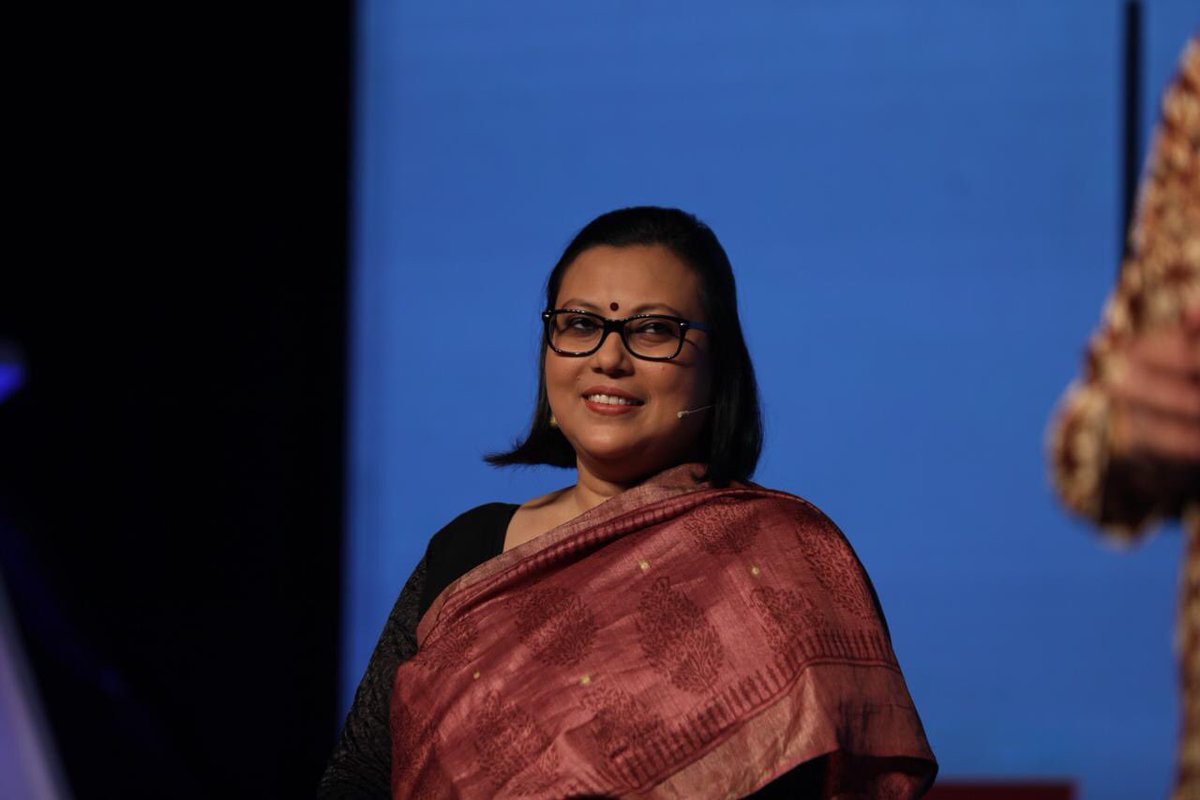 Subhalakshmi's career spans over 16 years in the field of gender and developing, mainly in the Asia Pacific region, and mostly in South Asia, in linking grassroots voices with policy, through research, advocacy, programming and coalition-building. Most of her critical learnings are drawn from the experience of organising and advocating for rights of Dalit and rural tribal women of South Asia, and centre-staging their voices into macroeconomic analysis, engendering of social protection, transforming microcredit programs, addressing issues of informal economy, unpaid work, gender-based violence, and in securing rights of women farmers.
Ms Subhalakshmi Nandi
Bill & Melinda Gates Foundation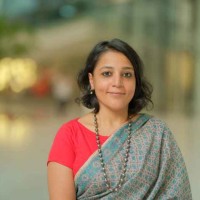 Gayatri Divecha heads Corporate Social Responsibility for Godrej Industries and Associate Companies. She drives the Group's sustainability agenda that works towards skilling and entrepreneurship, prevention of vector-borne diseases, rural livelihoods, and access to entitlements. Gayatri has worked in the development sector across a range of roles and organisations including in academia, the private sector, and nonprofits. Prior to Godrej, she was part of the Corporate Sustainability team at HSBC India, driving the bank's portfolio of community investment programmes.
Ms Gayatri Divecha
Godrej Group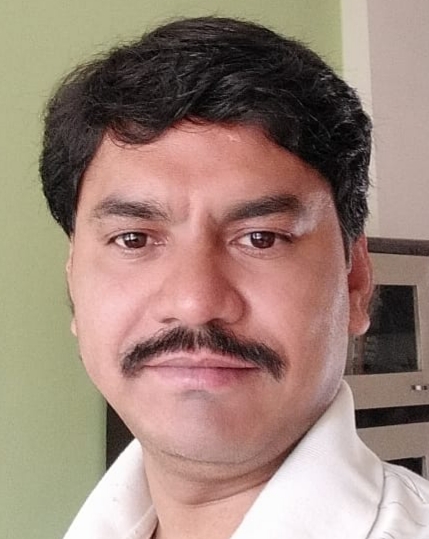 Mr Rajendra Mewada
Director, Yuva Vikas Mandal
Click here for further updates

For information regarding support and partnerships, please write to Sneha Lonkar on sneha.l@jansahasindia.org
‍
For news and media related information, please write to Sumit Singh on sumit@jansahasindia.org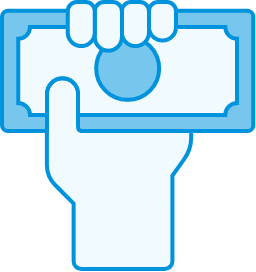 Donate Now